Wall Canvas Print Porsche
Finishes
Photo printing + Acrylic glass
Acrylic glass, glossy, 2 mm / Brand photo paper & permanently elastic silicone / Stable aluminum Dibond back panel
Printing on alu Dibond
Matte surface / Polyethylene core
Rear of aluminum plate
Canvas Print
Linen structure
Matte surface
Real Photo Print on aluminum Dibond
"Kodak Pro Endura" print / contrasting colors / bright highlights / Aluminum back plate
Description
Wall Canvas Print Porsche and Art
Here is an amazing Wall Canvas Print Porsche. This one will decorate your wall perfectly and give a touch of classic to your wall.
More information about the Wall Canvas Print Porsche
First, during a walk through the streets of Carmel, we came across this magnificent white. We love this image, having taken the photograph behind a tree gives a very dark side to the photo, and the white of the car brings out the image!
Second, there was a beautiful light on the left wing of the car. I really like this contrast between the dark side of the tree trunk and the living light striking the body.
To finish, I decided to change the format of this image in order to offer you a square version. This work will perfectly decorate your interior.
It is available in limited edition of 200 copies (per size and support) for prints on aluminum and acrylic glass only.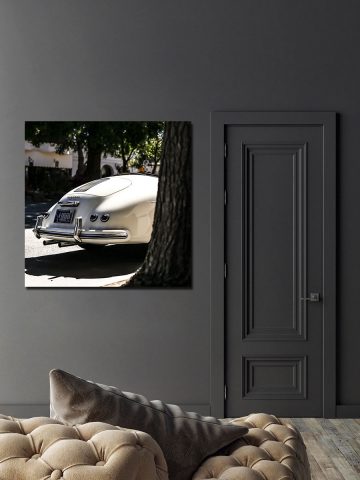 For More Wall Canvas Print Porsche
Visit our online shop here