Porsche Targa Soft Window Photograph
Our photographs, canvas, posters, prints, car prints, XXL Prints and Car Art are available printed on canvas, acrylic glass and aluminium dibond. You may configure the size and the desired support down here. Decorate you walls with Cars and Roses.
Description
Porsche / Targa
Here is a Cars and Roses's photograph with two Porsche Targa first generation, the "soft window", cause of they rear window in plastic.
Work Title: « Red Green Targa's »
* This image is sold as a limited edition only for prints on acrylic and aluminum.
*this photograph is available in limited edition for the acrylic and aluminium printing only.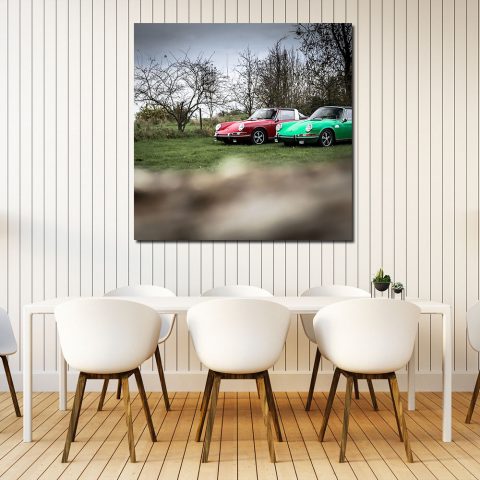 Visit the online shop