Wall Photograph Porsche Gulf
Finishes
Photo printing + Acrylic glass
Acrylic glass, glossy, 2 mm / Brand photo paper & permanently elastic silicone / Stable aluminum Dibond back panel
Printing on alu Dibond
Matte surface / Polyethylene core
Rear of aluminum plate
Canvas Print
Linen structure
Matte surface
Real Photo Print on aluminum Dibond
"Kodak Pro Endura" print / contrasting colors / bright highlights / Aluminum back plate
Description
Prints and Wall Photograph Porsche Gulf
Here is a nice Wall Photograph Porsche Gulf. This photograph has been taken during the 6H FIA WEC at Spa Francorchamps. We had the chance to get see the amazing LMP1 and those GT3 during the "Pit Walk", before the race starts. Because I love Gulf colours, I was oblige to capture this Porsche 911 GT3 Cup! I wanted the force the thing with the picture, I mean, to show gulf's colours only! I also like the sphere of this photograph thanks to the gulf pump which were installed for the event. This Wall Photograph Porsche Gulf will decorate your wall perfectly.
Work title: "U.K. Gulf"
*this photograph is available in limited edition for the acrylic and aluminium printing only.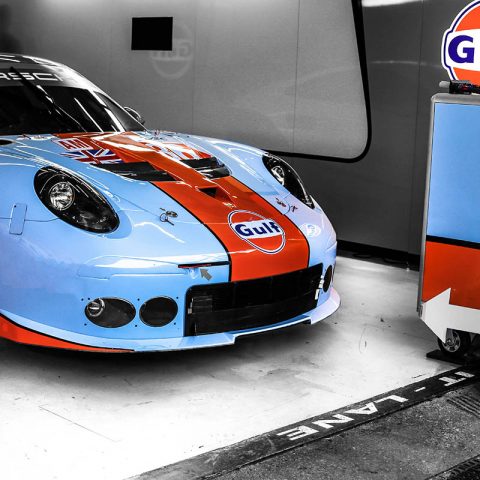 Visit the online shop