Porsche Targa Soft Window Photograph
Finishes
Photo printing + Acrylic glass
Acrylic glass, glossy, 2 mm / Brand photo paper & permanently elastic silicone / Stable aluminum Dibond back panel
Printing on alu Dibond
Matte surface / Polyethylene core
Rear of aluminum plate
Canvas Print
Linen structure
Matte surface
Real Photo Print on aluminum Dibond
"Kodak Pro Endura" print / contrasting colors / bright highlights / Aluminum back plate
Description
Porsche / Targa
Here is a Cars and Roses's photograph with two Porsche Targa first generation, the "soft window", cause of they rear window in plastic.
Work Title: « Red Green Targa's »
* This image is sold as a limited edition only for prints on acrylic and aluminum.
*this photograph is available in limited edition for the acrylic and aluminium printing only.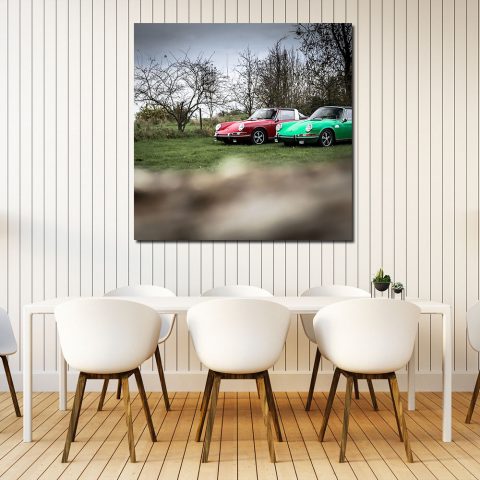 Visit the online shop