Porsche 911 Wall Print
Finishes
Photo printing + Acrylic glass
Acrylic glass, glossy, 2 mm / Brand photo paper & permanently elastic silicone / Stable aluminum Dibond back panel
Printing on alu Dibond
Matte surface / Polyethylene core
Rear of aluminum plate
Canvas Print
Linen structure
Matte surface
Real Photo Print on aluminum Dibond
"Kodak Pro Endura" print / contrasting colors / bright highlights / Aluminum back plate
Description
Photograph and Porsche 911 Wall Print
Here is a nice Porsche 911 Wall Print. Here is an amazing picture of an Orange Porsche 911 that we had the chance to photograph! I said chance because we were invited to a Porsche Rally only for Cayman and Boxster Porsche's so this car wan't suppose to be there! Sometimes you have to be lucky:). We were exposing our photographs and creations at this rally. But as you already know I can't go out without my camera so before the beginning of the event, I took my camera to capture some images! We wanted to put some darkness in the sky so that's what we did by working on the contrast of the clouds!  This Porsche 911 Wall Print will decorate your wall perfectly.
Work title: "Orange 911 in the darkness"
*this photograph is available in limited edition for the acrylic and aluminium printing only.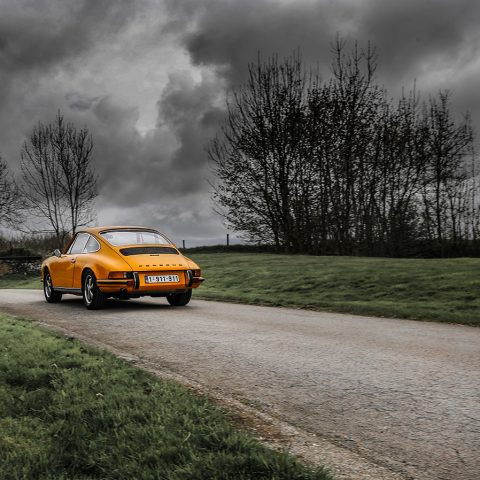 Visit the online shop