Porsche 911 Classic Photograph
Finishes
Photo printing + Acrylic glass
Acrylic glass, glossy, 2 mm / Brand photo paper & permanently elastic silicone / Stable aluminum Dibond back panel
Printing on alu Dibond
Matte surface / Polyethylene core
Rear of aluminum plate
Canvas Print
Linen structure
Matte surface
Real Photo Print on aluminum Dibond
"Kodak Pro Endura" print / contrasting colors / bright highlights / Aluminum back plate
Description
Prints and Porsche 911 Classic Photograph
Here is a nice Porsche 911 Classic Photograph. Here is a photograph that we took during an event organised for the Pebble Beach Week. This one was a Porsche event only located on a Golf Course.
The first thing I have to say is that when I came back from this amazing trip I worked on my favorite pictures only. By the time, my taste about photography changed and I have now another view on the picture I did before.
Actually, the photograph of this 911 Classic Porsche is one of my favourite now. I like this kind of image where you see something else than the car, and in this case. A Golf Course and a car. 
This Porsche 911 Classic Photograph will decorate your wall perfectly.
*this photograph is available in limited edition for the acrylic and aluminium printing only.
Work Title: "911 Classic on Golf Course"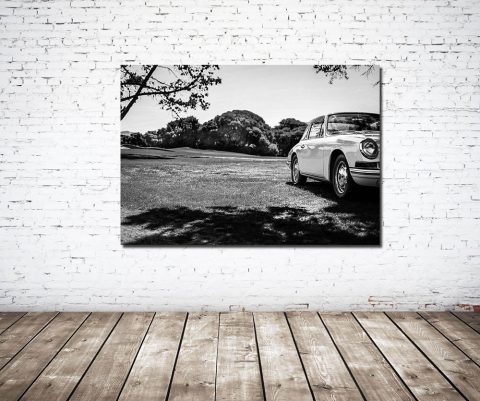 Visit the online shop