Old 911 Porsche Classic Photograph
Finishes
Photo printing + Acrylic glass
Acrylic glass, glossy, 2 mm / Brand photo paper & permanently elastic silicone / Stable aluminum Dibond back panel
Printing on alu Dibond
Matte surface / Polyethylene core
Rear of aluminum plate
Canvas Print
Linen structure
Matte surface
Real Photo Print on aluminum Dibond
"Kodak Pro Endura" print / contrasting colors / bright highlights / Aluminum back plate
Description
Prints and Old 911 Porsche Classic Photograph
Here is a nice Old 911 Porsche Classic Photograph. I took this photograph at the "The 9-11 Rally" wonderfully organized by the Toproad's team.
More informations about the Old 911 Porsche Classic Photograph
First, we had a real "stroke of luck" over time. The weather was beautiful. A little cold but sunny. The weather was quite foggy in the morning and the brightness was in orange tones. The afternoon when she was in completely clear with a beautiful blue sky.
Second, I visited here on part of the journey to photograph the cars returned to the place of appointment. I managed to find a nice little spot between the trees with a beautiful light in the background that illuminates the fall colors of the trees.
Finally, we recently wrote a articles on "the" story of the Porsche 911 ". You can find our article on our blog here http://www.carsandroses.fr/la-porsche-911-une-revolution/
This Old 911 Porsche Classic Photograph will decorate your wall perfectly.
*this photograph is available in limited edition for the acrylic and aluminium printing only.
Work Title: "Fall 911"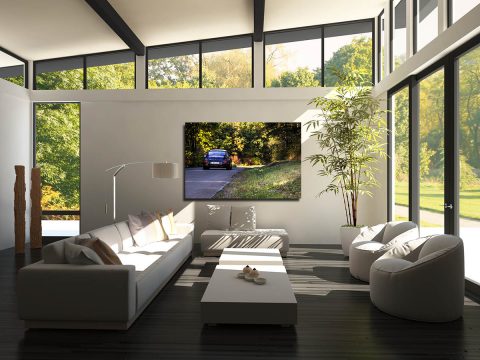 Visit the online shop