Modern Art Print Ferrari
Our photographs, canvas, posters, prints, car prints, XXL Prints and Car Art are available printed on canvas, acrylic glass and aluminium dibond. You may configure the size and the desired support down here. Decorate you walls with Cars and Roses.
Description
Canvas and Modern Art Print Ferrari
Here is a nice Modern Art Print Ferrari. Here is a new creation from Cars and Roses. Something about a 250 Ferrari GT Cab. I wanted here to create something colourful, as always, but I wanted to use light colours to try something else. Last creations were always made with flashy colours so that's why I wanted to change that. The idea of those creations is to propose different views of one specific car model. You can find here a view of the Steering Wheel, a view of the wheel, one other over the dashboard, one over the speed counter,…. I let you discover the image by yourself :-). This one is available printed behind acrylic glass and on brushed aluminium. I love last printing method because it gives some reflect to the picture and the whites are not printed, this is the aluminium that's showed to remplace it. This Modern Art Print Ferrari will decorate your wall perfectly.
*this photograph is available printed behind acrylic glass in limited edition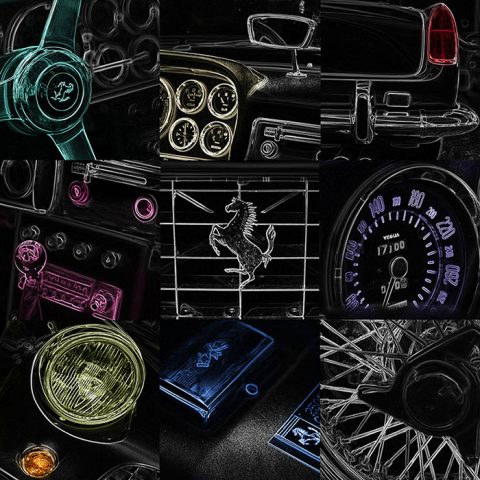 Visit the online shop