Martini Porsche Cayman GT4 Photo
Finishes
Photo printing + Acrylic glass
Acrylic glass, glossy, 2 mm / Brand photo paper & permanently elastic silicone / Stable aluminum Dibond back panel
Printing on alu Dibond
Matte surface / Polyethylene core
Rear of aluminum plate
Canvas Print
Linen structure
Matte surface
Real Photo Print on aluminum Dibond
"Kodak Pro Endura" print / contrasting colors / bright highlights / Aluminum back plate
Description
Porsche / Cayman GT4
Here is the famous Porsche Cayman GT4 ClubSport with the Martini Colours. We saw the car far away at the fuel station and of course we wanted to stop to shot this beauty.
This Martini Porsche Cayman GT4 Photo will decorate your wall perfectly.
*this photograph is available in limited edition for the acrylic and aluminium printing only.
Work Title
: "GT4 Martini
"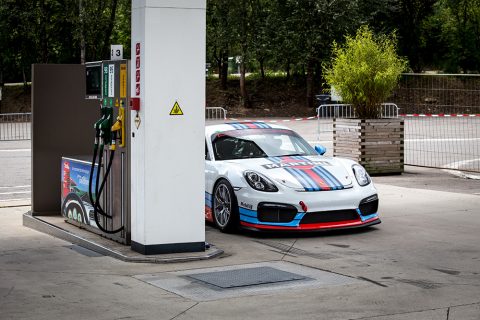 Visit the online shop