Ferrari Pop Art
Our photographs, canvas, posters, prints, car prints, XXL Prints and Car Art are available printed on canvas, acrylic glass and aluminium dibond. You may configure the size and the desired support down here. Decorate you walls with Cars and Roses.
Description
Prints and Ferrari Pop Art
Here is a nice Ferrari Pop Art. Here is a fantastic new creation from Cars and Roses. In line of previous works we did, Here is a new one about Ferrari. This one is quite fun because colours are very flashy and that's what we like. As we said in others Pop Art Products description, the idea was to bring something new to the brand with a new kind of pictures. The base here is a photograph of a 348 GTB Ferrari's back. This Ferrari Pop Art will decorate your wall perfectly.
*this photograph is available printed behind acrylic glass in limited edition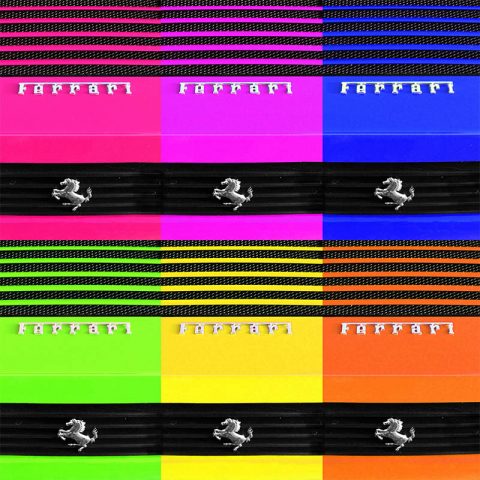 Visit the online shop