Ferrari Art Photograph
Our photographs, canvas, posters, prints, car prints, XXL Prints and Car Art are available printed on canvas, acrylic glass and aluminium dibond. You may configure the size and the desired support down here. Decorate you walls with Cars and Roses.
Description
Prints and Ferrari Art Photograph
Here is a nice Ferrari Art Photograph. Here is a new colourful creation proposed by Cars and Roses. Beautiful sunny day's are back, so I wanted to propose you something happy, with lots of colours! The base here is a photograph of a 245 GT Dino that we've shot from behind. The idea was to start with a tryptic so We've cut and dispo images to do so.We played with colours to have a rainbow thing. So now you have two choices for the printing. If you want to keep bright and colourful colours, you'll choose the printing method behind acrylic glass. If you love modern art, you may choose the brushed aluminium printing method. With the last one, the funny thing is that the white colour of the image is not printed and leaves her place to the brushed aluminium. This Ferrari Art Photograph will decorate your wall perfectly.
Work title: "Dino Pop Art"
*this photograph is available printed behind acrylic glass and on brushed aluminium in limited edition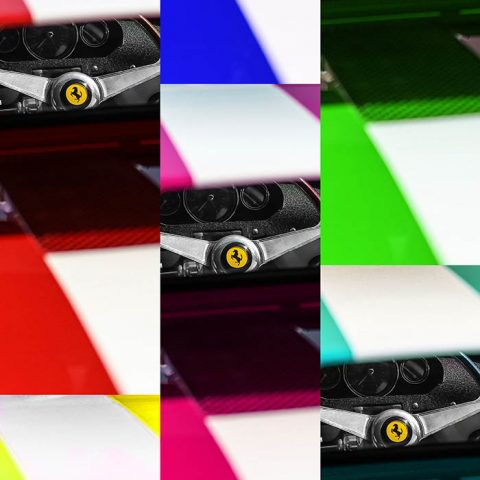 Visit the online shop