Car Pop Art Porsche Targa
Our photographs, canvas, posters, prints, car prints, XXL Prints and Car Art are available printed on canvas, acrylic glass and aluminium dibond. You may configure the size and the desired support down here. Decorate you walls with Cars and Roses.
Description
Prints and Car Pop Art Porsche Targa
Here is a nice Car Pop Art Porsche Targa. A new Porsche Pop Art by Cars and Roses. I don't know if you are a french visitor or at least someone who can read the french? I'm writing that sentence because we wrote an article about the Porsche Targa on our french version… That's why we did this Porsche Pop Art about the Targa. Big Fan! So once again, the idea was to put elements from the model, so we worked hard on our photograph to propose you this new creation, colourful again!  This one is available printed behind acrylic glass and on brushed aluminium. I personally love the brushed aluminium printing method because it gives some reflect to the picture and the whites are not printed, this is the aluminium that's showed to remplace it. The acrylic glass will just make the colours super powerful. This Car Pop Art Porsche Targa will decorate your wall perfectly.
Work title: "Targa Pop Art"
*this photograph is available printed behind acrylic glass in limited edition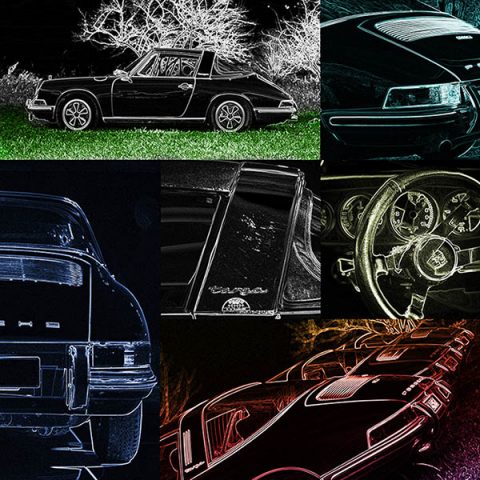 Visit the online shop